13 March 2020 | Blog
Coronavirus: How to run an effective operation with cut budgets and teams
The coronavirus has hit our industry harder than anyone could ever have imagined. And while of course we will overcome this threat eventually, seeing many airlines affected so badly has been deeply saddening.
Cut budgets and teams
One of the biggest challenges that we've seen airlines facing over the last few months is how to continue to run an effective operation with reduced budgets and teams. Losses during a crisis like this are inevitable and airlines are doing everything they can to protect themselves - including asking staff to take unpaid leave in some instances - and putting themselves in the best position to get up and running effectively once the dust has settled.
15below has been all about passenger experience for two decades and over recent years we've seen the aviation industry put more focus on it than ever. The result is that despite the operational rollercoaster they're facing, the world's top airlines have recognised that keeping passengers informed and empowered when things go wrong is absolutely critical to their short and long-term survival.
What you can't afford to stop doing: Our advice for airlines
While we've developed our offering over time, introducing revenue-generating solutions and automated steps that are designed to delight passengers, there are more fundamental processes you simply can't do without at the moment - such as disruption communications. 
Airlines are working hard to drive bookings and that is totally understandable. But in order to protect themselves, we've seen our customers focusing on the experience of their existing customers. People just want to know where they stand and really, in our opinion, this shouldn't be a big ask.
Proactively giving them just the right amount of information is key to keeping stressed passengers away from your contact centres and airport staff. The result is less panic, more time and significantly reduced costs for both staff and passengers.
Passengers will remember how their airline made them feel during this crisis - and the airlines that keep customers in the loop are the ones that are going to benefit from the greatest rise in bookings once we're over this.
It's not too late!
You may be thinking that you just need to get through this crisis, then look at how to make things better for next time. If that's the case, it's worth contacting us now as you might be surprised just how quickly you can start using the 15below platform - it's only a matter of days - as well as how affordable it is to airlines of all sizes.
Like Ryanair, you need to get the basics covered perfectly and just make sure your passengers know what's going on. The rest you can pick back up when things are running smoothly again.
Our longest-standing customer, Ryanair has used the 15below platform to process 3.1 million notifications in March so far. One million of these include its usual itineraries and receipts, but an additional 2.1 million communications have been sent to inform passengers of updates and changes relating to the coronavirus. And because we don't charge per transaction, Ryanair has been able to scale their notifications to meet the scale of this crisis without the concern of a huge bill on the other side.
The author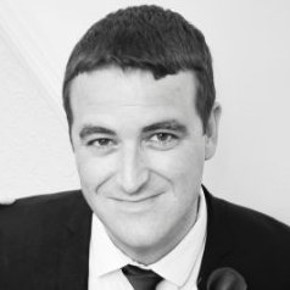 Al Tredinnick has helped many of the world's best-known airlines – including British Airways, SWISS, Lufthansa, Etihad and Cathay Pacific – adopt world-class passenger communication strategies. Specialising in customer experience best practice, Al helps airlines of all sizes achieve greater profits through best-in-class customer service.