Gain control over your IROPS management, all via one dashboard
Consolidate systems and manage all IROPS confidently in one place. Improve your customer experience by giving everyone within your business access to a single view of the operation, allowing them to deliver an aligned, accurate, and efficient response every time. 
Using multiple systems to communicate with passengers and staff during IROPS leads to lost time, stress and errors across your operation.
Airlines often tell us that their goal is to be able to manage all IROPS confidently with a consistent, accurate, and efficient response every time. So, we partnered with JetBlue to create the 15below IROPS Dashboard, an easy-to-use, "single view of the operation". This consolidates your processes in one place, improving your ability to handle IROPS with accuracy and confidence.
When to use this solution
During an IROP or act of 'unplanned disruption' within the flight's operational window, which may include; flight cancellation or delay, aircraft mechanical issues or damage, problems caused by weather, crew shortage, or airport operational issues. 
Managing IROPS, a best practice example:

What is an IROP?
IROP meaning for aviation: "An Irregular Operation (IROP) may be, but is not limited to, a flight delay, cancellation, diversion due to weather, mechanical problem, landing restriction, air traffic congestion, accident/aircraft damage, security concern, immigration issue, oversold flight, boarding delay, crew shortage or other staff issues." 
Source: IATA
Key features of the IROPS Dashboard
Access everything you need during IROPS on a single dashboard, that has a consistent view for everyone, with filtering and a clear picture of actions that need to be  taken to manage disruption. 
An easy to use, clear user interface designed with your end-users in mind. 
An unlimited number of users can access the dashboard, at no extra charge. 
Access a straightforward checklist that allows your team to stay on top of operational tasks; see what's been actioned and what still needs to be done. This information can be sent dynamically to anyone within your business to keep all relevant parties aware of an IROP status. 
Use the dashboard to automatically calculate compensation, based on predetermined business rules configured to your Customer Charter. Operations teams don't have to worry about making errors in high-stress situations and can be certain that all customers are treated fairly and consistently. 
Automatically generate notifications to aid customer recovery, communicating compensation due, and proactively managing customer expectations by the time they arrive at their destination. 
Works with other 15below solutions to provide complete disruption management. 
Access advanced reporting for up to seven years to keep an accurate record of past IROPS events and how they were managed. 
To implement this solution, we use a consultative approach to bring our best practice recommendations to work with you to understand your current IROPS management processes, business objectives, and customer charter & compliance requirements. 
More features are in development, including integration with refreshment voucher providers and more.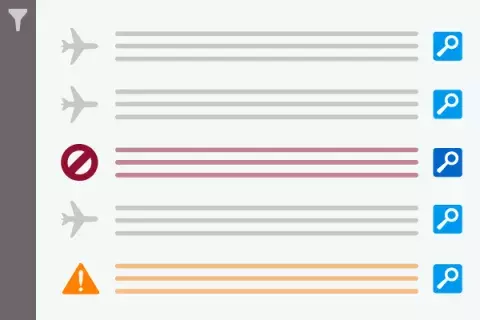 Benefits of the IROPS Dashboard
We worked directly with JetBlue's Customer Experience Operations team to develop a bespoke solution from the ground up. Our 20 years of experience managing disruption means we have developed a solution that has streamlined their processes and increased efficiencies within IROPS management. 
Our dashboard gives your operations staff everything they need to stay in control during IROPS, with accurate, real-time information under one single view. 
Real-time integration with your Flight Status data allows your team to react and respond as the situation changes. 
Supports compliance with your customer charter and legislation from relevant authorities, including the U.S. Department of Transportation and EU261.  
Improve customer loyalty by giving your passengers up-to-date information and confidence that their disrupted journey and any relevant compensation is being handled efficiently.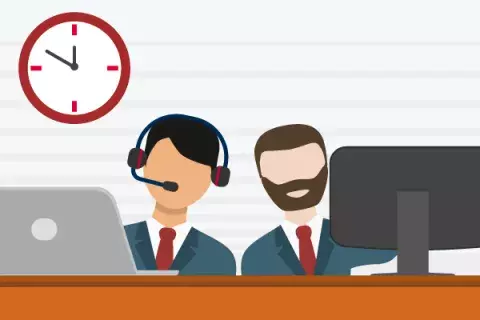 See IROPS dashboard in action
In 2014, one US airline had cancelled 3,500 flights in a single day due to the "Polar Vortex". After the chaos and extreme financial impact experienced that day, the carrier now had the right technology in place that would ensure it was ready to manage May's storms in a much calmer, efficient, and cost-effective way.
Request a personalised product tour
Complete this short form to tell us a bit about your company. A member of our team will contact you to arrange a chat so that you can see how the IROPS Dashboard can work for you.