Communication Channels
WhatsApp Messaging
With over 2 billion users worldwide and a reach of 180 countries, WhatsApp is one of the most popular communication channels in the world. 75% of adults want to exchange messages with businesses in the same way that they do with friends and family.
So, we have now made WhatsApp available to our customers as a communication channel via the 15below platform.
Webinar
Introducing WhatsApp into your passenger communications strategy
Watch experts from 15below, Syniverse and Meta explore the value of WhatsApp in communicating with your passengers.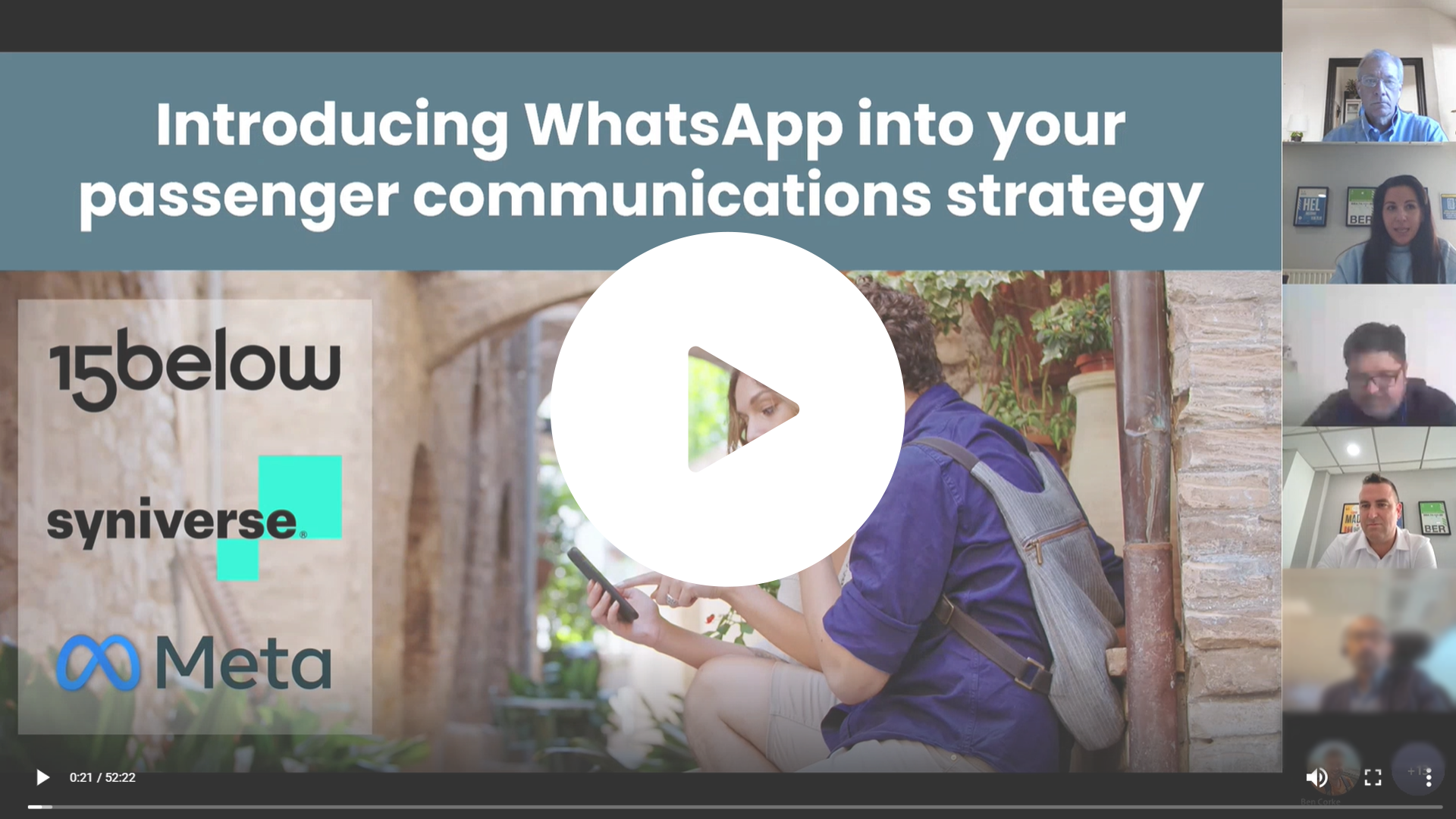 The right message at the right time
Our WhatsApp implementation includes the set up (or migration) of your WhatsApp Business Account and creation of templates to ensure that you can quickly deliver the right messages using the most appropriate channel for your customer, at the right time.
The pre-defined templates mean you don't have to make any major changes to your messages, with the peace of mind that they're on brand and approved by marketing and legal, so you can send your notifications to any number of passengers with just a few clicks.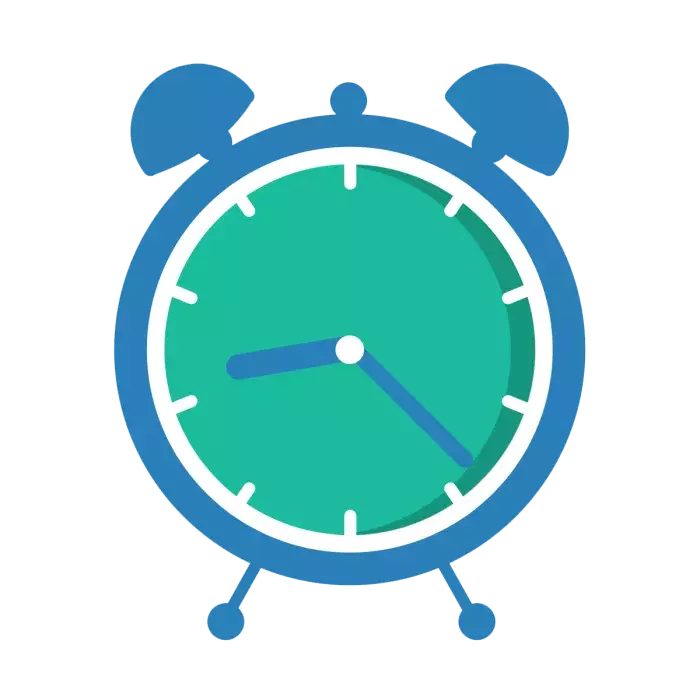 Who will benefit from using WhatsApp as a communication channel?
15below platform users
Marketing, eCommerce, Loyalty and Customer Service teams that want to offer a best-in-class passenger experience can deliver timely, relevant and targeted messages via one of the most high-engagement channels in the world.
Ensure your customers receive vital information when they need it most, while building confidence and trust in your brand. WhatsApp works diligently to keep its platform from being used for spam messages by allowing only pre-approved templates.
Business influencers
While email plays a vital part in any passenger communications strategy, a lack of engagement and reach can often be a frustration that Finance and Procurement teams face. By including a range of channels in your strategy, you can ensure customers with different preferences and circumstances can always receive the important information that they need. 
Decision makers
Marketing and brand teams have the task of avoiding negative press when passengers aren't seeing or engaging with other channels. Now, your customers won't miss a thing, and you'll generate significant savings over the cost of having to manage passengers that didn't get the information they needed at the airport or via a contact centre.

Buyers
Poor customer experience and complaints are key areas that Customer Service and Operations teams are looking to solve. Pre-approved message templates on Flight Status, Disruption and Manual notifications, mean an increase in customer trust and brand engagement.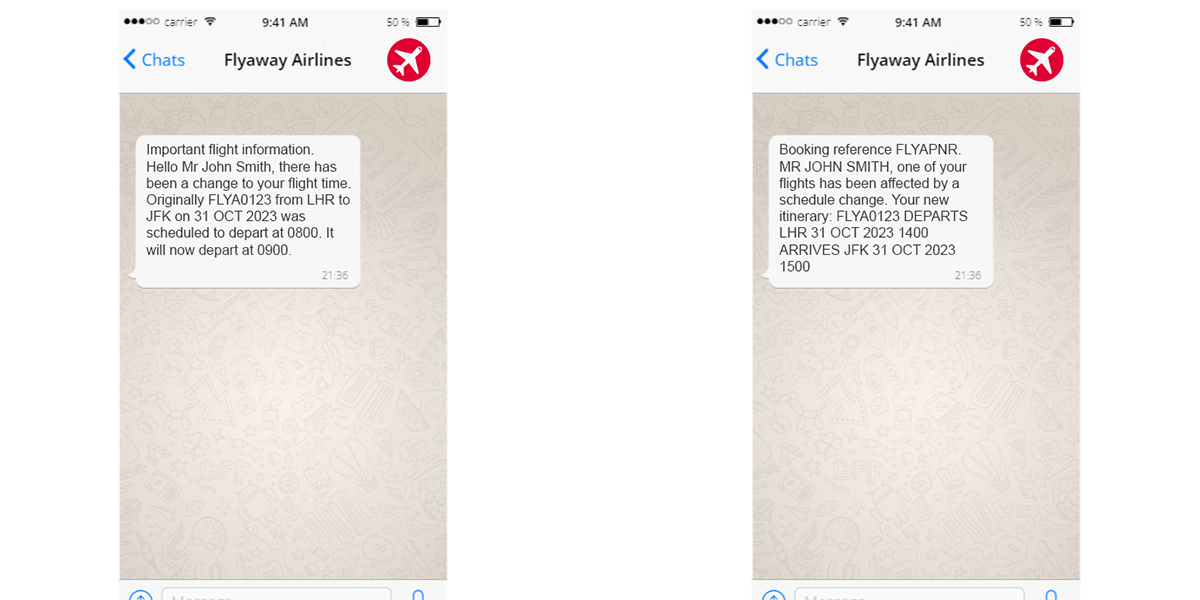 *Calculated as average salary of a contact centre agent or airport staff divided by 250 working days per year and 100 interactions  per day
**Average cost of sending a WhatsApp message to UK, North America, France and Mexico
What's in it for my business?
We're working with our long-term trusted partner, Syniverse, which has global connectivity to over 200 countries and over 740 billion messages sent. We'll work with Syniverse to set up the WhatsApp account on your behalf, including verifying your Facebook Business User Account and phone number and display name to be used on your WhatsApp messages.
Your passengers' opt-in status will be automatically recorded and updated on the PNR to ensure compliance with WhatsApp's strict opt-in requirements. .
When a message has been sent, we'll update the delivery status in our user interface so you can always get a real-time view of what's happening.
Automated templates mean freeing up your call centre and airport staff to handle other tasks, while the platform is busy keeping your customers informed.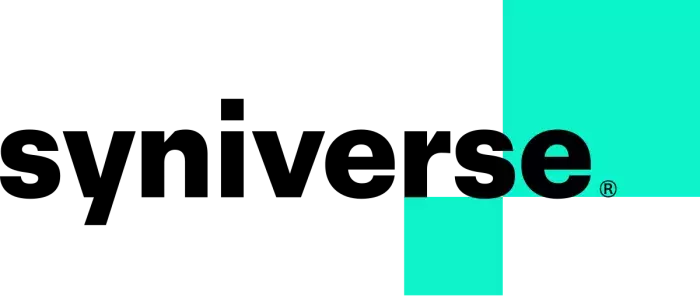 Increase your reach with WhatsApp & SMS
Our WhatsApp solution works seamlessly with other send channels. We recommend that WhatsApp is used together with SMS to ensure reach and engagement when passengers don't have access to the internet. You can read more about the power of SMS and our SMS Gateway here.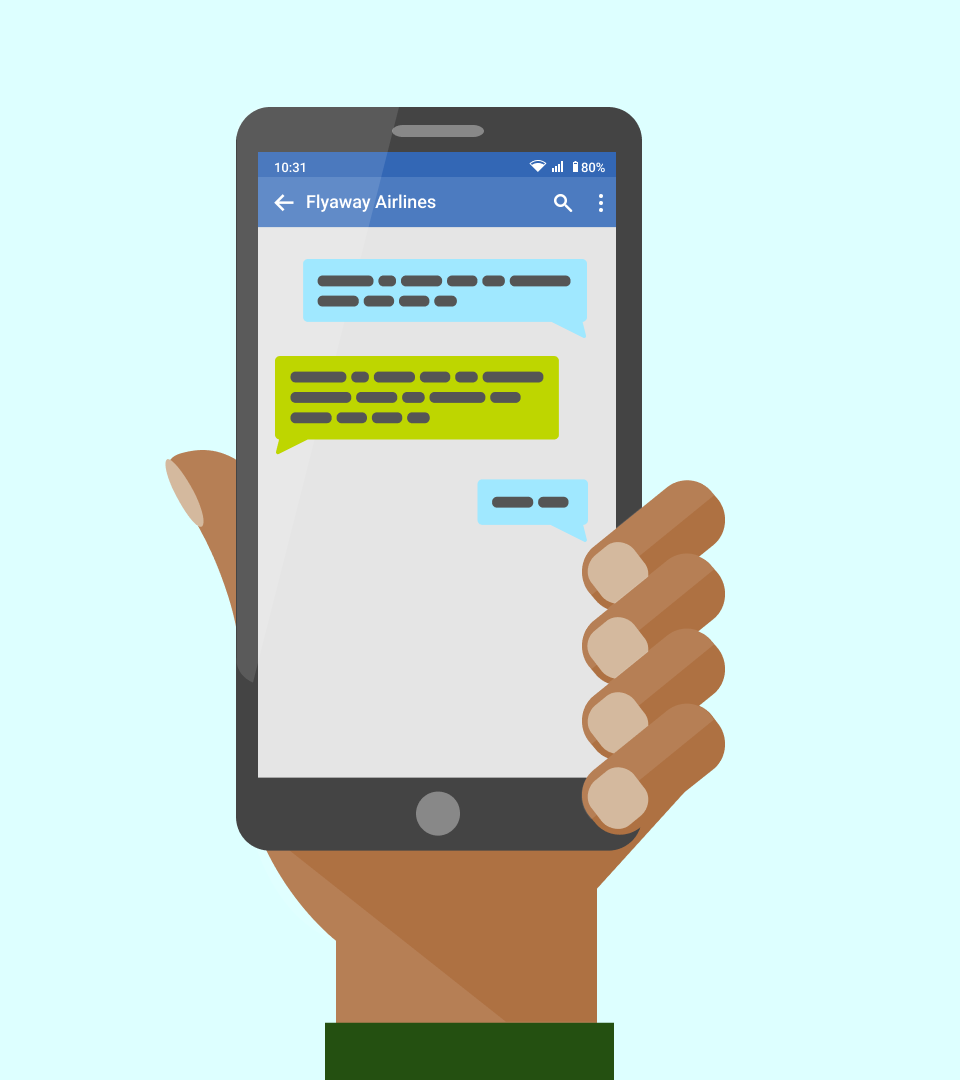 Find out more
Complete our quick form if you would like to learn more about the 15below WhatsApp messaging channel and one of our experts will be in touch within one working day.