14 July 2021 | Case study
COVID-19 Travel Recovery Hub
Since the start of the COVID-19 crisis, and after many months of hard work, streamlining and innovation, it seems like some travel companies are emerging on the other side and approaching a state of recovery. Of course, it will be some time - probably years - before the industry experiences passenger numbers and revenue figures at pre-crisis levels, but in the meantime, we wanted to celebrate some of the positive stories that we have seen from some of the world's top brands driving recovery for the travel industry.
15: Sitata
Offering passengers confidence with localised COVID-19 data 

Sitata offers travel-risk intelligence, insurance, and assistance services for modern travellers. It was the first in the world to issue a warning for COVID-19 to travellers on December 23 2019 and since then has also been first to deploy an API for entry requirements and restrictions to travel companies and to integrate into the flight search journey.
Due to its impressive, market-leading offering, we have recently formed a partnership with Sitata and together we have developed a suite of solutions to help airlines automatically keep their passengers up to date with ever-changing requirements and mandates.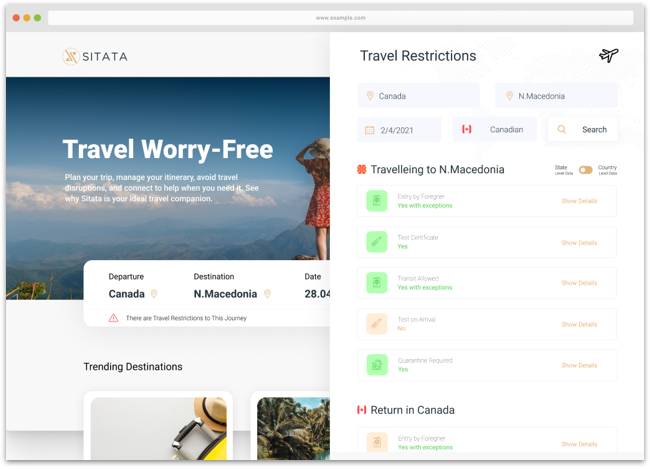 Find out more about Sitata and our partnership in our recent webinar where we introduced our industry-first suite of COVID Solutions.
"We're really excited about our partnership with Sitata and their offering, approach, culture and general outlook could not be more aligned with 15below. Our COVID Solutions have been incredibly well received by airlines around the world and we look forward to helping brands like TUI, Wizz, and AeroMexico deliver an outstanding passenger experience with our new developments."

Gemma Chalk, Head of Product Solutions, 15below
14: Our world in data
Tracking COVID-19 vaccinations across the world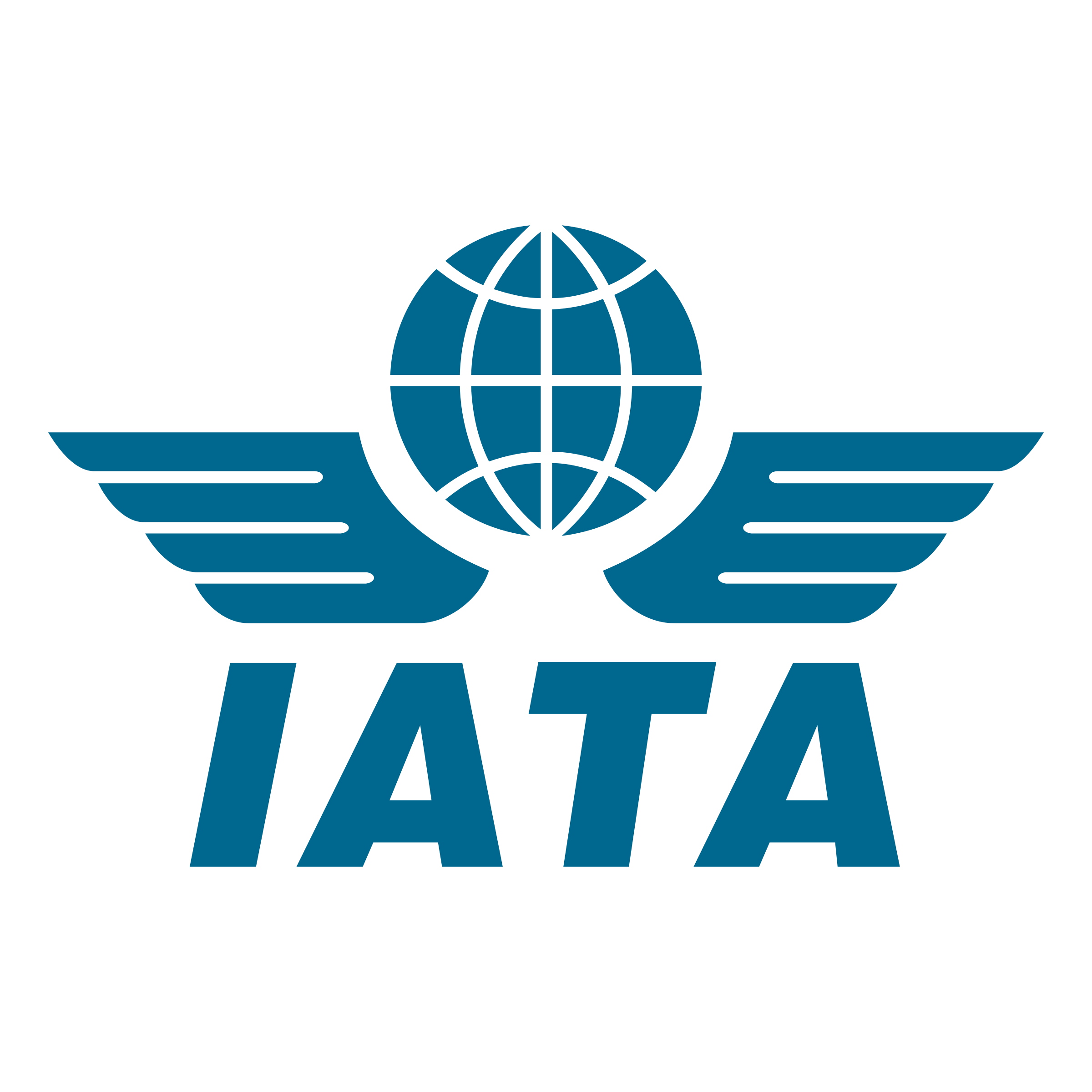 Our world in data has created the first tracker for COVID-19 vaccinations that have been administered around the world, displaying the number of doses given per 100 people in each country. This presents a unique opportunity for travel companies to predict and optimise activities based on which markets will be first to pick up over the coming months.
The following map shows vaccination doses administered by 12 January 2021 and can be accessed here.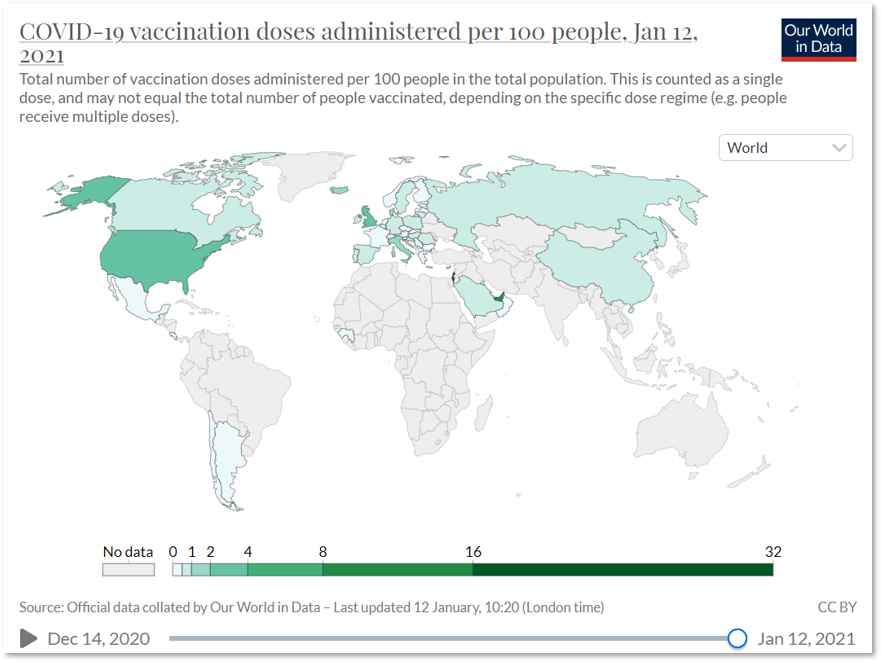 Source: Our world in data
13: IATA and IAG
Developing a 'COVID passport' app that will prove inoculation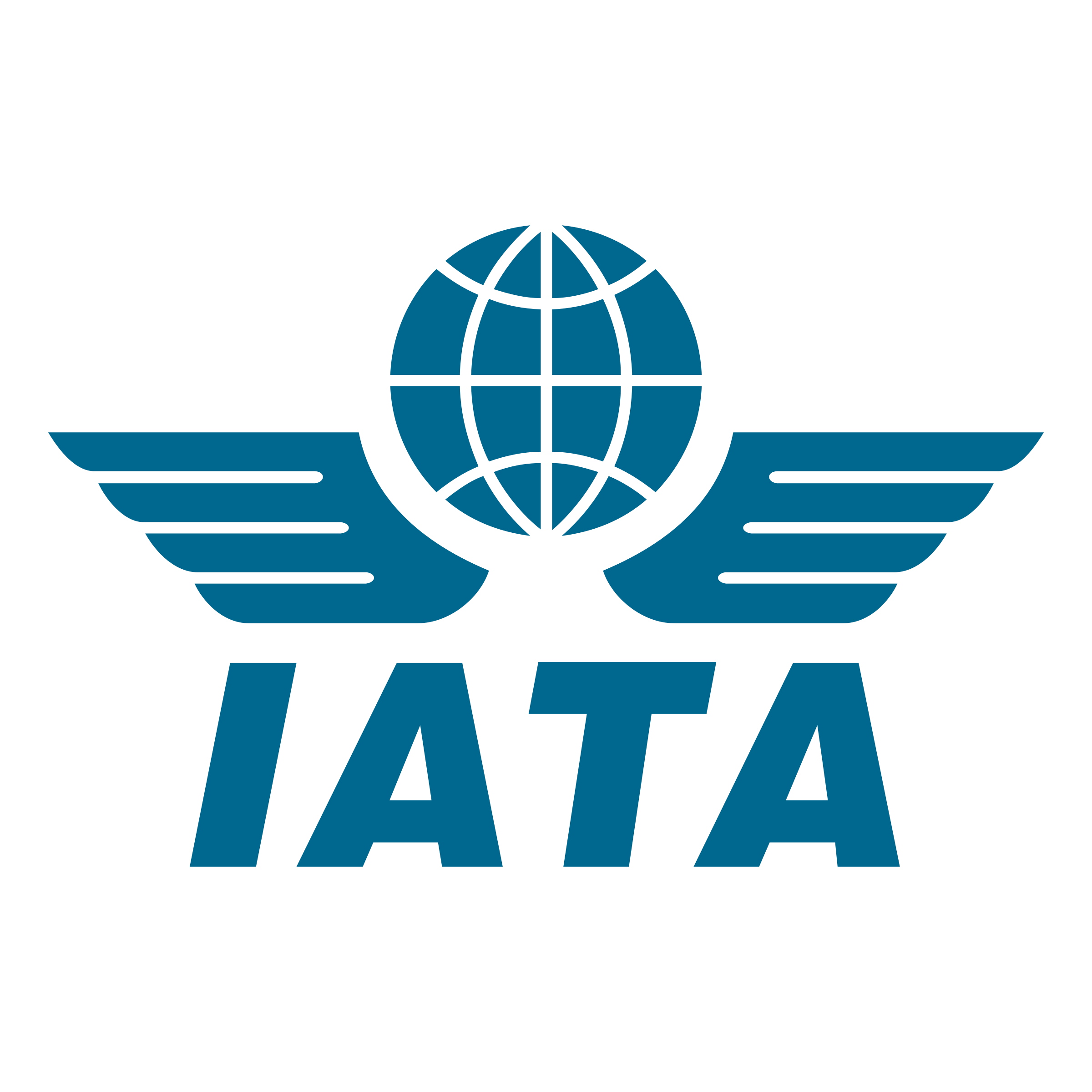 IATA is developing a mobile app that will act as a 'COVID passport', enabling passengers to prove that they have had a vaccine and are covid-free. This came after Qantas CEO said that from 2021 the airline would make vaccination compulsory for passengers travelling on international flights.
IATA will be running a pilot program with IAG this year before the app is rolled out across iOS and Android devices next year. The app - called Travel Pass - will be free to passengers and governments and the cost will be covered by airlines paying a small fee per passenger.
Travel Pass will be based on IATA's Timatic system: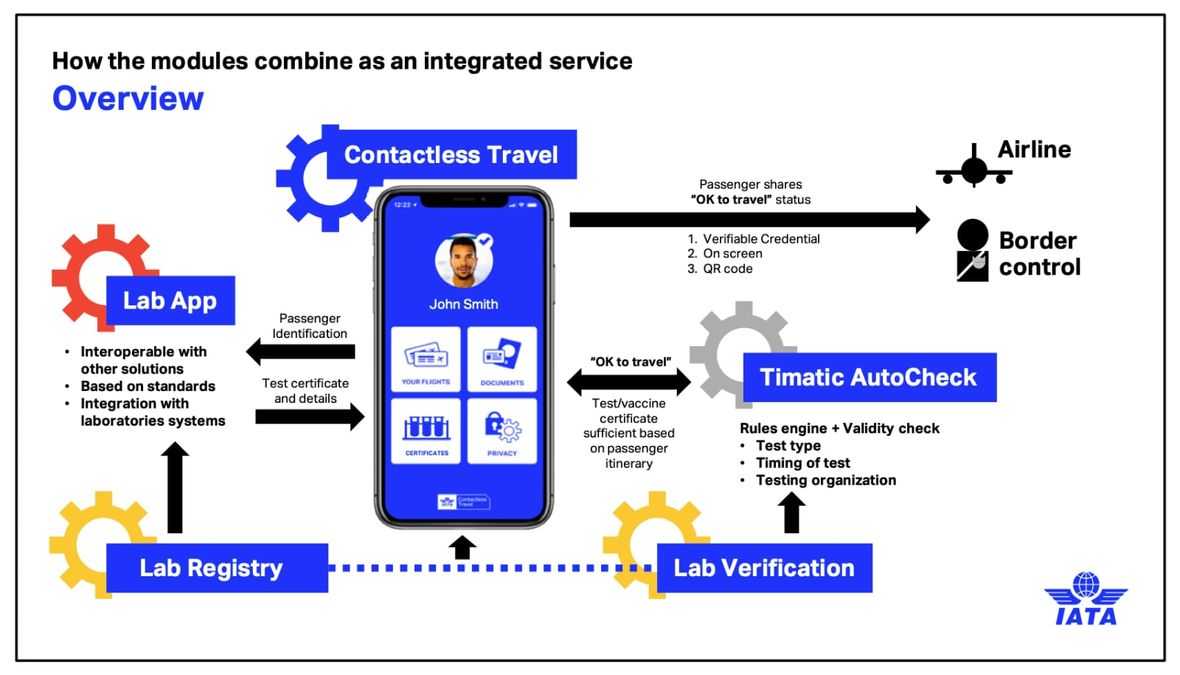 Source: Executive Traveller
12: Singapore Airlines
Investing in contactless experiences at every touchpoint to promote passenger confidence and loyalty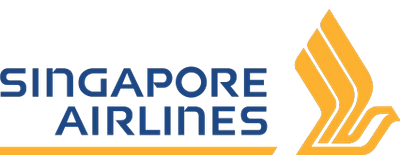 Singapore Airlines has invested heavily in its app to enable an impressive range of new functions. Pre-flight, passengers can check-in, generate their own mobile boarding pass, print boarding passes and baggage tags at self-service kiosks, and pre-order duty-free shopping which is delivered to their seat onboard their flight. Then, during the flight customers can access an eLibrary of newspapers and other publications as well as using their device to control their inflight entertainment system.
The airline has also put robust health and safety measures in place which are expected to make the carrier more resilient in the long term as the threat of another health crisis persists.
Singapore Airlines released the following statement, aligning very closely with 15below's approach to the passenger experience:
"Implementing strong health and safety measures, and then communicating them to customers in a clear and meaningful way that builds confidence and loyalty across every touchpoint, is essential for airlines as they navigate a way out of the Covid-19 crisis."
11: Etihad Engineering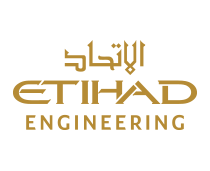 Make passenger and employee safety a top priority through self-sufficiency
Etihad Engineering, the Maintenance, Repair, and Overhaul arm of Etihad Aviation Group has opened a new facility which is capable of producing 20,000 three-layered face masks that offer 98% filtration.
Haytham Nasir, Vice President Airframe Services, Etihad Engineering said:
"Since the start of the pandemic, we witnessed consistent demand for face masks at the workplace. With the safety, health and wellbeing of our customers and employees our paramount concern and top priority, we saw an opportunity to be self-sufficient. To provide the highest level of protection, this new facility not only meets our internal demands but we can also mass produce for third-party customers, partners, and suppliers".
10: Qantas
Cutting costs by listening to what passengers want

Qantas started to see a shift in passengers starting to use the app to check in and manage their own bookings so the Australian carrier is going to promote self-service where customers will use digital platforms to carry out many of the transactions that the customer service team was doing at the airport.
From January 2021 customers will be able to use the Qantas website and app to amend their seat allocation, link bookings so they can sit together, access upgrades and cancel check-ins. As the COVID-19 pandemic progressed, Qantas enabled customers to move their own flights in the event of a disruption, and purchase excess baggage and other ancillary items. This functionality will continue to be available.
All of these technology upgrades will mean that dedicated sales and service desks will be phased out in the first half of 2021 and many of the employees will be redeployed to other roles, such as assisting customers throughout the check-in area.
Qantas' executive manager of product and service, Phil Capps, said:
"This was happening before COVID, but it has accelerated significantly since. Given that shift, we can't ignore the efficiencies that come with removing the traditional sales desks, particularly in the current environment. While most employees will be redeployed, we expect most or all job losses will be voluntary redundancies."
9: Etihad Airways
Taking the stress out of pre-departure testing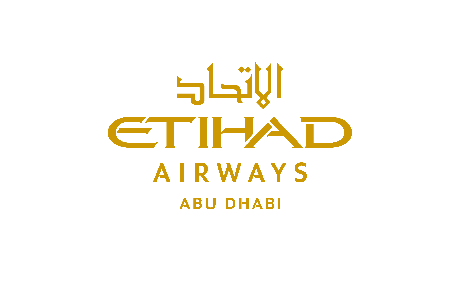 Etihad continues to strive for industry recovery with its innovative ideas designed to offer a stress-free experience for passengers. Its latest offering is no different.
Passengers already automatically receive complimentary COVID-19 insurance cover on all Etihad Airways flights, so the introduction of convenient pre-departure testing fits well into the airline's offering, setting it apart as a carrier that is looking for areas that are holding back recovery and finding ways to fill those gaps.
The carrier has collaborated with Life Medical Diagnostic Center (Life Dx) to offer tests between 48 to 96 hours prior to departure at its network of facilities in the UAE with the cost already covered in the price of the ticket.
Dr Nadia Bastaki, VP Medical Services at Etihad Aviation Group has commented:
"This is a significant development which allows Etihad to provide greater ease of travel for those departing from Abu Dhabi, by removing as much inconvenience from the PCR testing process as possible."
Speaking about Etihad's approach to testing, 15below's CEO Nicholas Key said:
"The industry as a whole recognises that passenger confidence is key to getting passengers back into the sky, but few airlines seem as dedicated to overcoming this major obstacle as Etihad. The fact that the carrier is seeking out issues and proactively finding practical ways to overcome them is really uplifting to see. It's just one of the reasons we are proud to partner with Etihad Airways in offering their passengers best-in-class communications."
8: Spirit
Removing the need for face-to-face interactions with biometric bag drop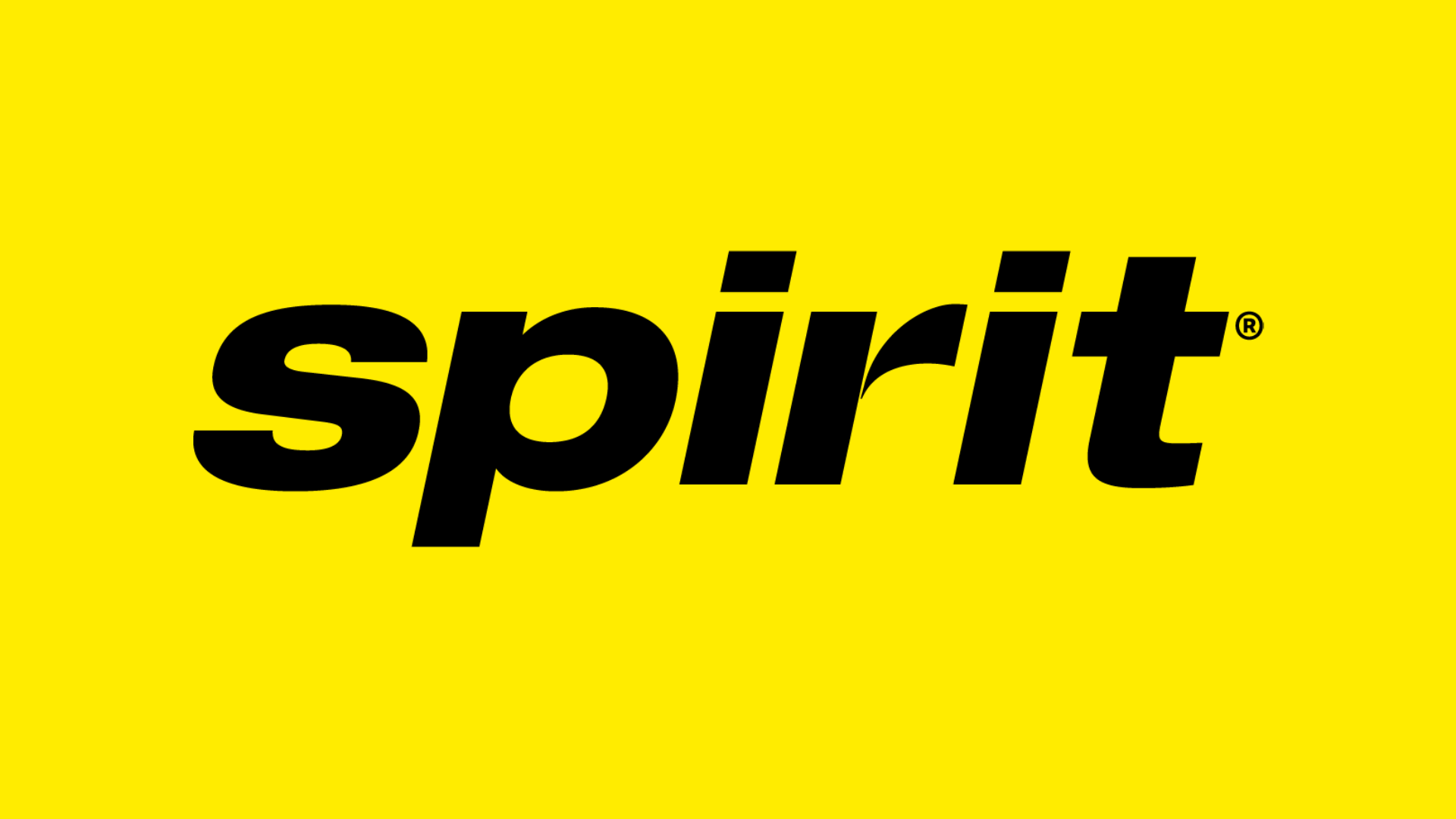 Spirit has set up nine biometric units at LaGuardia and O'Hare Airport which allow passengers to manage their own bag drop with the support of biometric technology.
Initially, the initiative was set up as a time-saving exercise as it has cut the average bag drop process to just 70 seconds per passenger, but the airline has said that the solution is now even more important with the emergence of COVID-19 as it allows passengers to self-serve without face-to-face interactions with airline staff.
Before it can entirely remove agents from the process Spirit will need to demonstrate to TSA that the checks are reliable and accurate, but the airline is hoping this will be soon. 
7: Qantas
Generating revenue with possibly the most innovative tactic yet

The Australian carrier released its "flight to nowhere" - a seven-hour sightseeing tour of Australia which sold out in just 10 minutes, becoming "probably the fastest selling flight in Qantas history."
The journey will take place on a B787 Dreamliner, offering the biggest windows on any passenger aircraft to allow unique views of many of Australia's best-known attractions during low-level flybys over the Great Barrier Reef, Byron Bay, Syndey Harbour, and more.
The airline has sold 104 seats at $787 each, 24 Premium Economy seats at $1,787 each, and six Business-class seats at $3,787 each. The flight also includes a pre-flight breakfast in the Sydney Domestic Qantas Business Lounge, a lunch menu designed by Neil Perry, a surprise celebrity host MC and entertainment, a commemorative flight certificate, Qantas Business pyjamas and a gift bag.
6: Alitalia
Doing the right thing by its passengers with free testing

On 16 September Alitalia started running two flights per day between Rome and Milan as a proof of concept trial. The airline is trialling "COVID-tested flights" with which passengers must either present a PCR test certificate at check-in, or be tested via a rapid antigen test. The test is free and if the result is positive the passenger's fare will be refunded. 
The idea is that tests are accessible to all and confidence for both passengers and staff is boosted by the tests being carried out as close to departure as possible, as opposed to on arrival.
15below's CEO Nicholas Key has shown his support for the initiative, commenting:
"It's good to see airlines taking responsibility for testing in a bid to encourage confidence in passengers - well done Alitalia for taking the lead. While it may be disappointing to get as far as the airport before discovering you can't fly, it is a sensible and very fair approach if Alitalia promises to refund the air fare of a customer that tests positive. I will be keen to see the results of this trial and hope that governments will be watching too, to see how they can take over the initiative to support the industry as a whole." 
5: Lufthansa
Leading the way with efficient testing

Lufthansa opened a COVID-19 testing facility at Frankfurt airport in June and has reportedly monitored 150,000 passengers since that time, with 1% giving a positive result.
The most impressive part of the solution is that travellers registering in advance only need to wait around 20 minutes to be tested and 97% of test results were sent to passengers digitally within 24 hours. The airline has been able to carry out as many as 10,000 tests per day at the walk-in facility, with those who tested negative being exempt from quarantine measures.
Whilst this approach has undoubtedly had a positive impact, the German government still proposes to replace all testing with a mandatory 14-day quarantine period after the summer holiday period at the end of September. A measure we believe will have a hugely negative impact on travel in Europe.
4: BioButton
Using wearable technology to restart tourism economies
BioIntelliSense has developed a wearable device called BioButton that will enable authorities to track arrivals' movements during quarantine periods. Worn on the chest, BioButton tracks key vitals, including temperature, heart rate, and respiratory rate on a daily basis, and can also assist with contact tracing. For tourism, health data from the monitor is combined with a daily questionnaire completed via an app. If all key vitals are normal, the user can be granted a green pass to participate in their desired activity (e.g. taking a flight).
Currently, countries like Singapore have been using text messages, phone calls, physical visits and threats of fines and jail time to ensure compliance but are now looking at wearables as a way to reduce the risk of the virus spreading whilst restarting the economy that relies heavily on tourism. Hong Kong and South Korea are also interested in the same solution as they currently issue wristbands.
According to Travel Weekly, Roger Dow, president and CEO of the U.S. Travel Association, is eager to see it adopted by the U.S., saying:
"Travel is the front door to economic development. If we don't get this thing moving again with [wearable] technologies, this economy and country are going to be in very dire straits."
Commenting on this approach, 15below's Regional Commercial Account Manager - APAC Alex Thornton said:
"We already use wearables widely and in most countries, passengers will already have a device like this available e.g. Fitbit/Apple watch etc. and some of us wearing such devices are already publishing vitals or sharing them with our doctor.  So there are two possible approaches here; make travel and trace apps/features connectable for passengers -14 to +14 days either side of travel. Or, for those who do not have the luxury of using such devices, make wearables like the biobutton widely available. There are major personal data infringement hurdles here though, which each country will have to tackle as a large proportion of people may not be aware of, or comfortable with being tracked by government agencies." 
3: Virgin Atlantic
Promoting passenger confidence with free travel insurance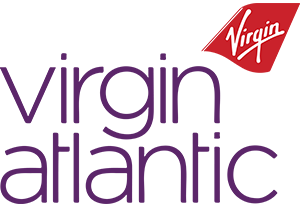 Virgin Atlantic has launched what they call the "most comprehensive of all COVID-19 policies currently offered". It is automatically applied to all bookings from 24 August 2020 to 31 March 2021 and a passenger can claim if they fall ill with COVID-19 whilst away.
The insurance is with Allianz Assistance and includes:
Emergency medical costs.
Expenses such as transport, accommodation and repatriation up to £500,000 for all passengers on the booking.
£3,000 for customers who are denied boarding or being held in quarantine.
24-hour emergency medical assistance, anywhere in the world.
Zero excess.
This is a generous offer in a bid to instil confidence in passengers who are in two minds about travelling if their travel insurance will not cover them if they fall ill with the coronavirus. 
Juha Jarvinen, Chief Commercial Officer at Virgin Atlantic said:
"We believe this complimentary cover will provide some added reassurance for our customers as they start to plan trips further afield. It applies in parallel to existing travel insurance policies which may now exclude COVID-19, and provides comprehensive cover for coronavirus, recognising the needs of our customers as we restart services."
Nicholas Key, CEO of 15below commented:
"This is a nice idea from Virgin Atlantic. Only time will tell if it has the desired effect, but it's always great to see airlines finding innovative ways to get people back in the skies. The never-ending testing vs. quarantine battle is not doing the industry any good from a confidence perspective - passengers just want to know where they stand without things changing at a moment's notice - and this initiative from Virgin Atlantic removes that ambiguity entirely.  I look forward to seeing positive results that will hopefully encourage other airlines and insurance providers to follow suit."
2: Travizory
Combining health information and touchless tech to reduce queues and risk at the airport
We have recently talked a lot about promoting passenger confidence by giving customers everything they need upfront before they leave home. This includes ensuring they have all the documents they require to be able to travel. 
Companies like Sherpa are stepping in to help personalise the experience for each passenger and to enable them to apply for eVisas and other documents in plenty of time. Airlines can integrate directly with Sherpa's platform to offer personalised links in their pre-departure communications, like the example below. It is easily set up based on a range of advanced filters in the 15below platform, to ensure you're delivering relevant information based on information in the PNR. There is no manual work involved whatsoever, meaning the right people get the right message at exactly the right time.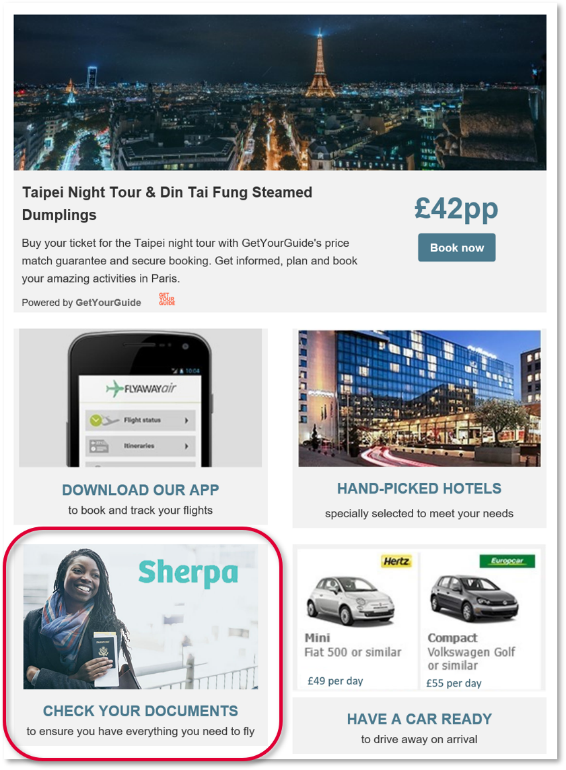 Another company that has had a lot of mentions in the press is Travizory which has recently secured significant investment from Atlantic Labs – funders of other successful digital and travel companies including Omio and GetYourGuide.
According to its press release, as well as linking with track and trace apps, the Travizory platform "enables countries to obtain directly from the travellers, key data such as identity information, biographic, biometric, itinerary, custom and health information such as COVID19 test results and vaccine certificates. It is then combined with industry-available data such as API-PNR and other data sources, to assess and validate a travellers' risk level and to authorize or deny travel at the point of origin."
The touchless technology the company has developed is designed to smooth the airport experience, including a drastic reduction in queue times and consequent health risks.
Renaud Irminger, CEO of Travizory said,
"As the aviation industry opens up again, it is essential we do so in a safe and secure way, that is sustainable in the long-term. The last thing any of us want – airlines, airports, the supply chain and, most importantly, travellers – is to see another closure of air traffic. This funding from Atlantic Labs comes at the perfect moment: we are working with several governments to enable the safe reopening of borders and we will launch our platform within weeks."
15below's Head of Product Solutions, Gemma Chalk, says:
"To support the new normal, airlines and travel companies will need to rely heavily on technology companies such as Travizory and Sherpa to ease the passenger experience associated with collection of sensitive information pre-travel and encourage them to take back to the skies.  Integration of third-parties such as these with a 15below Pre-departure Communication streamlines the process of data collection whilst giving the passenger reassurance that the airline is helping to make the process touchless to minimise health risks at the airport".
1: Etihad Airways
Multiple projects using advanced touchless technology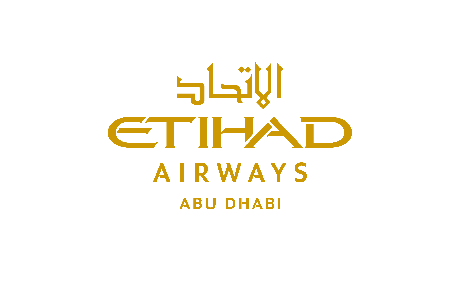 Etihad 
has been a front-runner in finding innovative ways to drive passenger confidence and industry recovery since the outbreak of Covid-19 started impacting customer demand. 
A large focus for the airline has been touchless technology, with two notable projects aimed at allowing passengers to maintain control of their own documents and to ensure a seamless journey through the airport. This is a sticking point for many passengers, with 42% of respondents of an IATA survey saying that queueing at check-in/security/border control or boarding was their top concern holding them back from travel.
Project 1
The airline is partnering with Australian company Elenium Automation who has developed self-service touchless technology that can evaluate key vital signs of passengers and crew to identify those with potential illness. 
 
With this trial, Etihad has introduced touchless self-service devices at Abu Dhabi Airport which can help screen passengers for Covid-19 by accurately evaluating their temperature, heart and respiration rate, increasing the detection of an unwell individual by almost 50%. The solution is able to ask questions to further understand the background of the individual and can notify a staff member or connect the visitor to a remote healthcare worker, enabling the business to maintain a positive customer experience.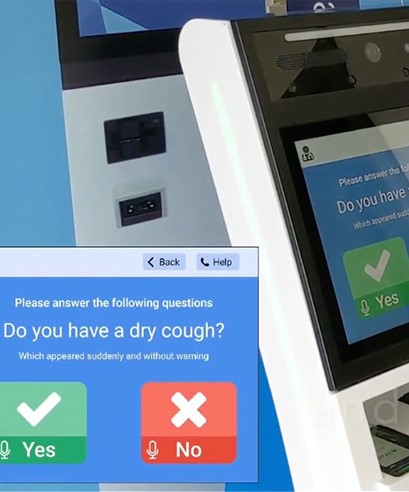 Source: elenium.com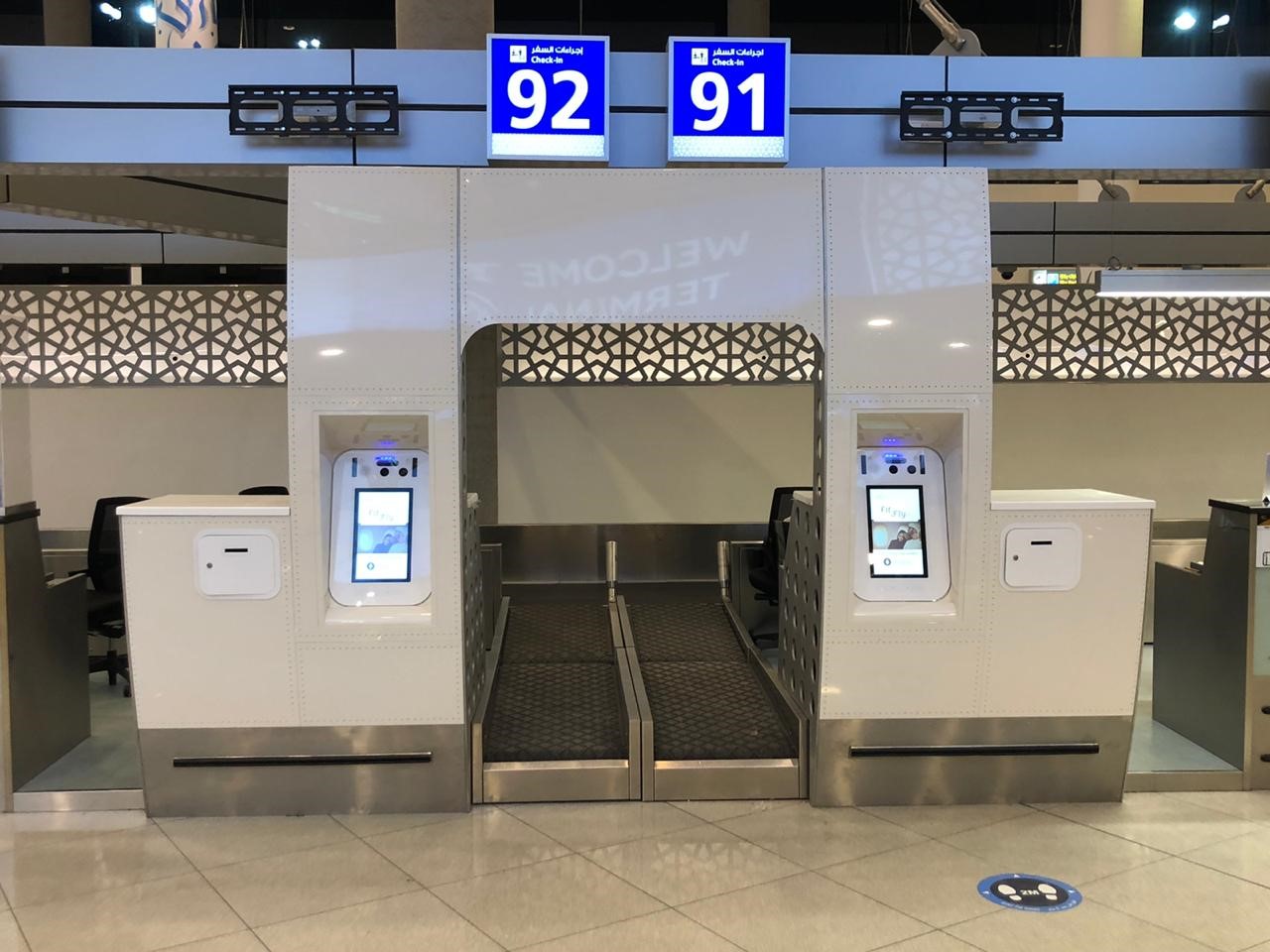 Touchless bag drop with Elenium Vitals at Abu Dhabi Airport. Source: Elenium Automation
Elenium Automation CEO and co-founder Aaron Hornlimann said:
"Elenium has lodged patents for both the automatic detection of illness symptoms at an aviation self-service touchpoint and touchless self-service technology at an airport. Combined, this would ensure health screenings can become standard across airports, without putting staff in harm with manual processes."
Speaking about the trial, Jorg Oppermann, vice president hub and midfield operations, Etihad Airways, said:
"We are testing this technology because we believe it will not only help in the current Covid-19 outbreak, but also into the future, with assessing a passenger's suitability to travel and thus minimising disruptions.

"At Etihad we see this is another step towards ensuring that future viral outbreaks do not have the same devastating effect on the global aviation industry as is currently the case."
Project 2
Working with 15below, Etihad has identified enhancements to its current process that enable self-serve, touchless processing of the boarding pass. Currently, the passenger can request for the boarding pass to be sent to them which they receive as a pdf attachment. The airline is now implementing the following enhancements:
Where airports support Aztec codes, the boarding pass cover email will display the boarding pass in this format. Where airports do not support Aztec codes, the pdf attachment will remain.  
Bag-tag receipt information will be sent along with the boarding pass when customers check-in their bags using the self-service bag drop terminal at Abu Dhabi International Airport and the new midfield airport in Abu Dhabi. 
'Add to Wallet' will allow the passenger to add the mobile boarding pass (Aztec barcode) to Apple Wallet on receiving the boarding pass email.
These three enhancements give the passenger much greater control of their documents, promoting a smoother airport experience where currently there is more to think about than ever before.