24 October 2022 | Blog
The rise of the super-app and what it means for travel companies
The COVID-19 pandemic brought huge changes to the travel industry – with new technology being a vital part of keeping customers engaged. 
Travel companies need to come up with new ways to interact with digitally savvy consumers that expect convenience at the touch of a button. Mobile apps need to make it easy for travellers to search, make a booking and chat to an agent, all without switching applications. 
This means businesses are shifting away from single to multi-use apps – resulting in the rise of the super-app. So, what does this mean for travel companies and how can they keep up with this growing trend?
What's a super-app?
"A super app is an app where you can accomplish a lot of different tasks, even ones that you might not necessarily think are super related to each other," says Yuechen Zhao, a partner at GSR Ventures. "It's all related to everyday consumer behavior and everyday consumer life."

(Forbes)
Tesla chief Elon Musk is pioneering 'X - the everything app' with his purchase of Twitter. Much of his inspiration has come from China's WeChat, which is so popular because it combines elements of WhatsApp, Uber and eBay. In China in particular, 'super-apps' developed rapidly, because Chinese smartphones didn't have as much storage space, compared to brands like iPhone and Samsung. This limited the number of apps users could install on their phones. 
Buying Twitter is an accelerant to creating X, the everything app

— Elon Musk (@elonmusk) October 4, 2022
Tech giants like Tencent are under scrutiny by the Chinese government, who imposed restrictions due to allegations that some apps were violating rules on data protection. The 'Great Firewall' also restricts users from many Western apps.
Digital-first consumers – especially in China and Latin America - are starting to expect this consolidation of apps in one place. Take Uber, once a taxi service – now offers Uber Eats and the ability to order a taxi from one single app, and is now expanding into coach, rail and flight tickets.
Why is WeChat so successful?
It gathers data: from search, communication, payments and location to personalise marketing and engagement 
It helps users achieve a lot: instant messaging, sharing updates, buying goods and services, booking a ride-share, mapping a route, making (and receiving) payments 
It includes all services within one place: all without hitting the home button or switching apps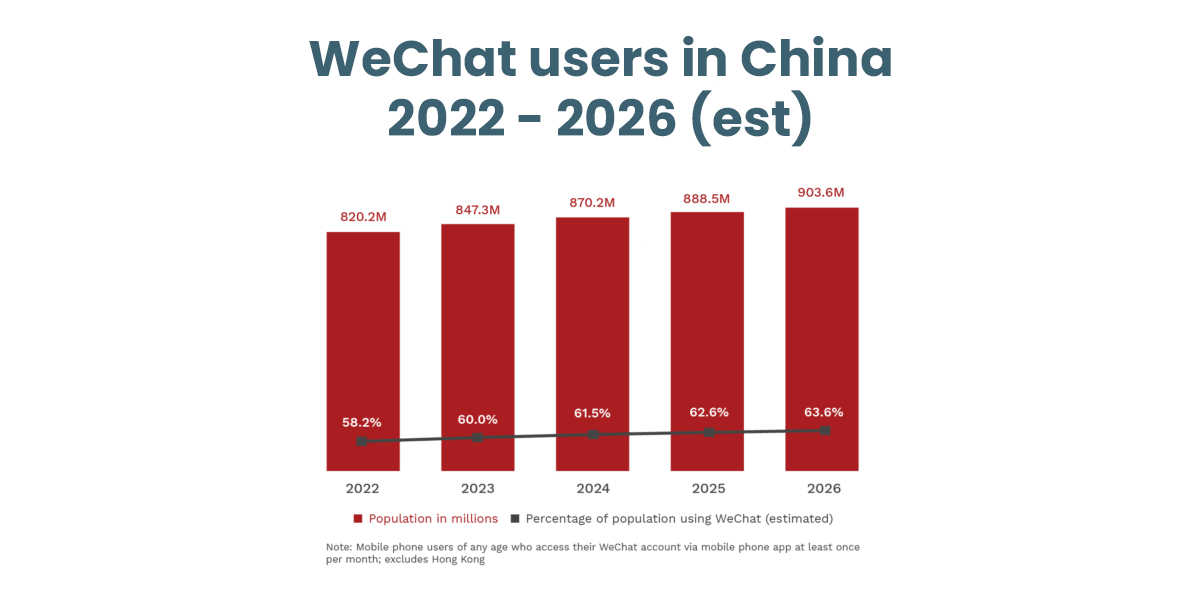 What about super-apps for travel?
In the travel space, technology giant Amadeus has partnered with Latin-American super-app, Rappi. Downloaded by 30 million users, Rappi is Latin America's most popular super-app. Amadeus will bring search and automation capabilities to help users access travel products – from the same app that they order a takeaway from.
AirAsia is one of the first airlines to build a super-app, topping 10 million monthly active users in 2022. Chief Technology Officer, Pablo Sanz, explains delivering a consistent digital experience proved to be a particular challenge: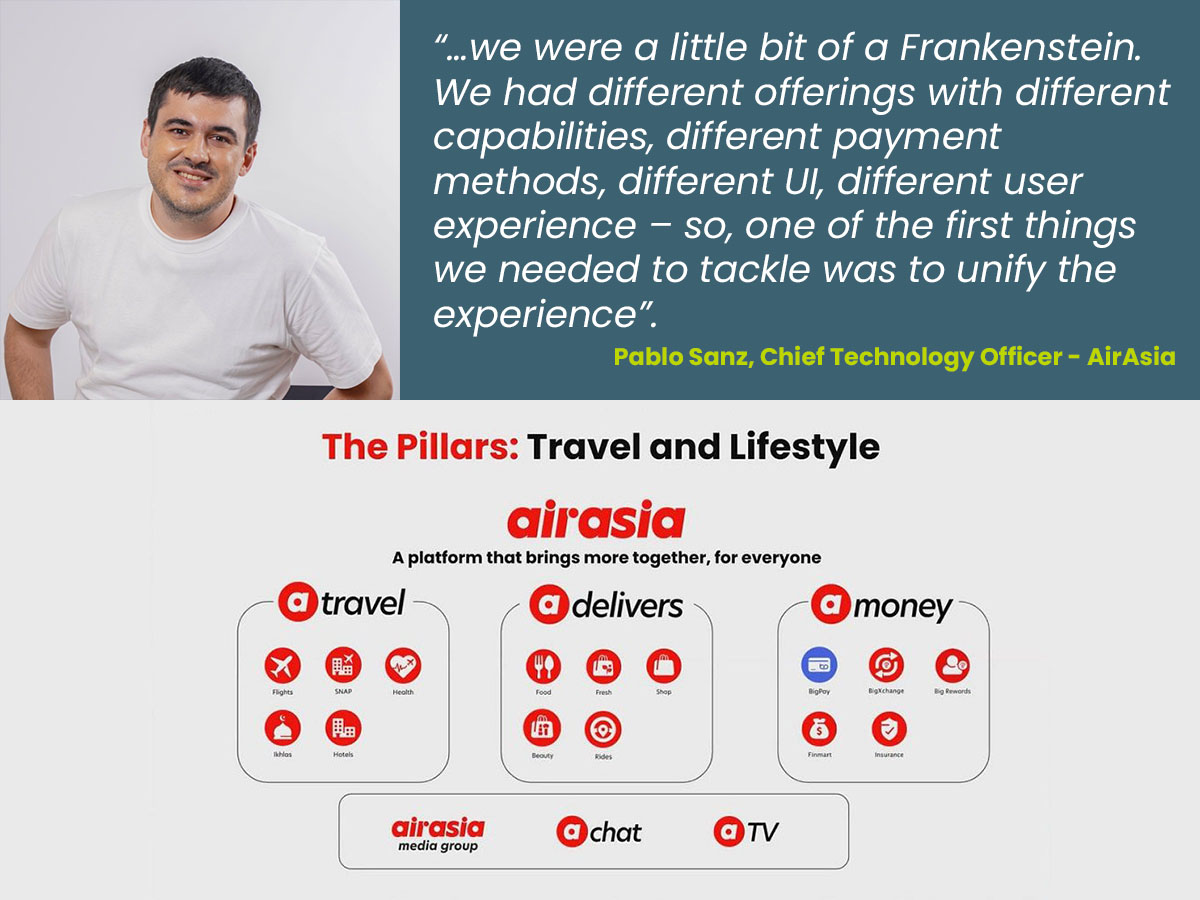 When will the super-app take off in the West?
The West has many more privacy regulations to meet when creating a multi-service app, especially with GDPR regulations in Europe. Interactions between the app and third parties need to be regulated, monitored and secured. With Facebook now offering an online dating service, and the success of Uber's ride-hailing and food delivery app, it looks like the US and Europe are developing existing apps, rather than inventing new ones, as they already have the necessary privacy regulations in place.
72% of consumers are interested in a super-app as a one-stop shop for all their needs.
An all-in-one travel platform?
Startup app, Lambus, from Germany offers an 'all-in-one travel platform' which co-founder Hans Knöchel says is "outdoing incumbents by focusing on personalisation, changes in travel behaviour and how to land big partnerships when starting small."
What does this mean for travel companies? 
Grab, Traveloka, LINE, and WeChat all offer the opportunity to book all your travel services from beginning to end.
74% of respondents would prefer one platform that would take care of all their travel needs from flights to hotels to tours.
With more and more people managing every element of their trip entirely on their mobile devices, travel brands need to find a solution that enables the ability to search, book and manage the whole journey via one app. This has the potential to be a significant threat to direct bookings, as more and more people book via their super-app of choice, rather than direct with the travel company.
Standalone travel apps need to invest more in their own channels to provide a better end-to-end experience for users. AirAsia's super-app includes these key features:
A consistent user experience
Payment functionality
Messaging functionality
Single sign-on
Airline, hotel, health and retail partners
How can travel companies keep up?
Companies investing in omnichannel communication strategies enjoy a retention rate of 89% vs. just 33% for those that focus on single channels. This, plus the huge potential for ancillary upsell is why it's vital that travel brands start to focus on an omnichannel communication strategy.
Ryanair has been partnering with 15below to manage its disruption communications for more than 20 years, most recently implementing push to app notifications as a communication channel. In the first three months since launch, Ryanair has used the 15below platform to send 85,947 push notifications to the app.
Integrating with super apps – or upgrading your existing technology - to connect with customers at every stage of their journey will be the next big thing for travel companies. Our evolving technology means we can play a major role in helping travel companies to deliver the ultimate customer experience. 
To find out more about how you can use technology to keep up with your passengers' ever-changing needs and expectations, get in touch with one of our passenger experience experts today.